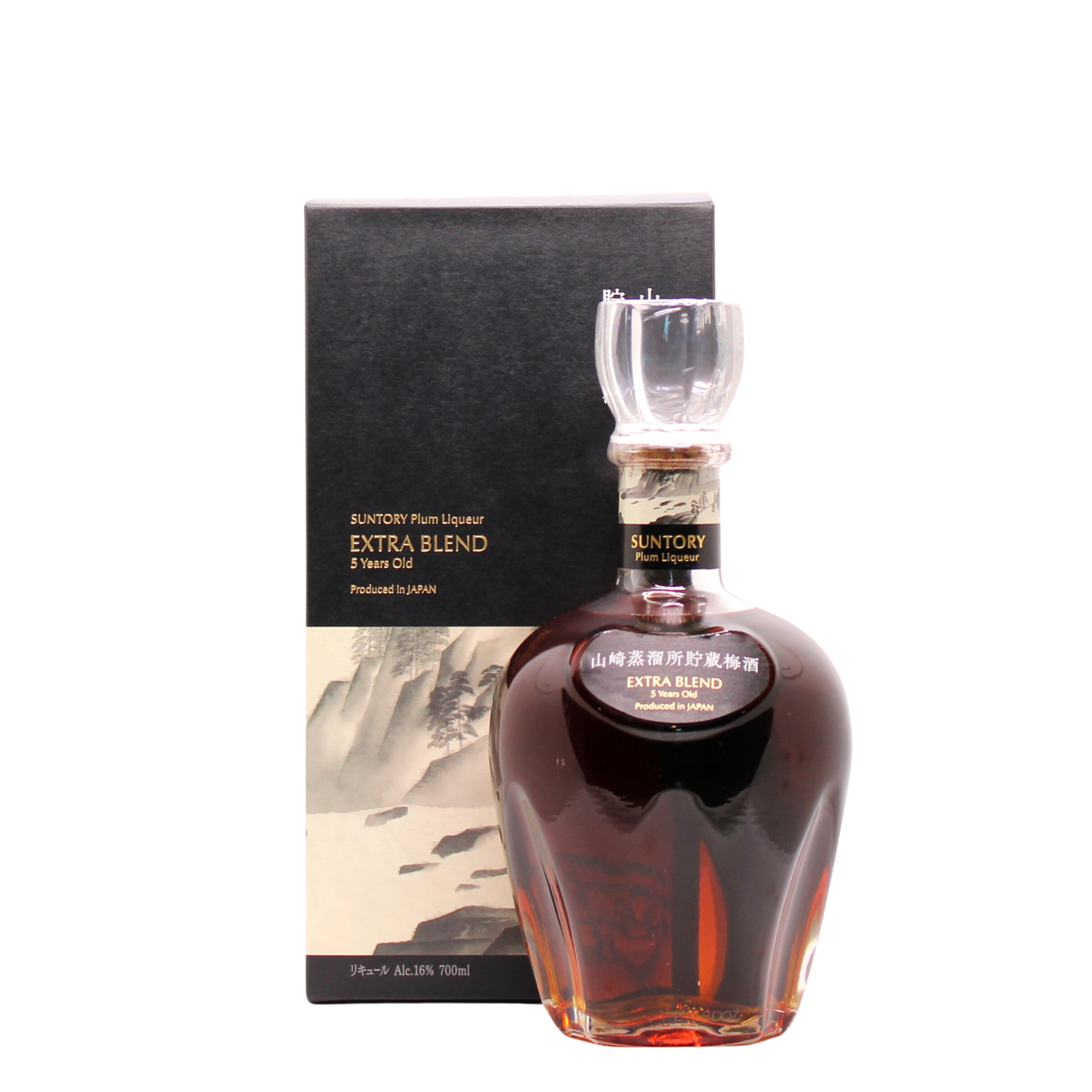 SUNTORY Plum Liqueur (Umeshu) EXTRA BLEND aged 5 Years Old at Yamazaki Distillery a 60th Anniversary Release
Region: Japan
Distillery: Yamazaki (Suntory)
Age: 5 Years Old
ABV: 16%
Size: 700 ml
This special release commemorates the 60th Anniversary of Plum Liqueur (Umeshu) Production at Suntory and has been made by blending plum liqueur (umeshu) aged in whisky barrels for five years at the Yamazaki Distillery with malt whisky aged in plum liqueur barrels.
"The nose consists of ripe plum notes, layered with hints of honey, spice, and a touch of oak, creating a captivating bouquet that promises a luscious tasting journey. The palate is treated to a burst of juicy plum goodness, alongside the sweetness of the plums, it is perfectly balanced with a subtle tartness, creating a harmonious blend of flavors that dance on the tongue" 
"The packaging has a painting by Yokoyama Taikan, who was influenced by the Western Impressionists and established the Bossen gaho painting technique that used vague lines. His incorporation of the essence of Western painting into traditional Japanese painting created an innovative painting method- "Metempsychosis" becoming his masterpiece. Clouds in the mountains become rain, falling to Earth's surface, becoming mountain streams, and eventually growing into mighty rivers pouring into the sea, and rising again to the heavens as tornadoes. This cycle of water is depicted in a scroll painting which is over 40 meters long and a section of this painting has been captured on the box." (Suntory Website)

This cycle captures the essence of this special release as the barrels used to age whiskey are then used to age the plum liqueur, and the same barrels are then used to age malt whiskey which are then blended together.
Regular price
$399.00
$399.00
Hurry, only 2 items left!